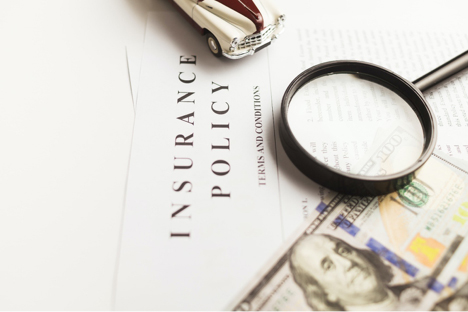 Being victim to commercial vandalism or theft can leave a person feeling frightened, confused, and significantly hurt. They may not know what to do and may start calling insurance companies and filing commercial vandalism and theft claims in a panic without knowing the whole story and gathering enough evidence.
What Is Commercial Vandalism?
Vandalism involves causing damage to or destroying public or property deliberately. These acts may be committed in several different ways, such as:
• Spray painting obscenity on public walls
• Breaking windows of shops, private property, or cars
• Tampering with plumbing
• Damaging locks
• Setting fire to property on purpose
• Breaking light or doors of public or private property
• Damaging the lawn, trees, or bushes of a property
What Is Commercial Theft?
This is defined as deliberately stealing something that is not residential or government-owned. This includes stores, businesses, and parking lots or stealing something from someone in a crowded place such as a protest or large gathering.
What Should You Do After You Discover That You Have Been A Victim Of Vandalism Or Theft?
Immediately Call the Police to Make a Report
A police report records the incident and provides an officer's record of the inspection of the damage done. Include any photos of proof of the damage done and stolen items in the police report.
Once You Have the Police Report, You Can File Your Claim
A police report will prove invaluable to your claims, as without them, the insurance company might completely deny providing any coverage without it. Don't forget to get the following forms of evidence to strengthen your claims:
• Take pictures of all the damage done and make a list of all the lost items
• Check around your property to see if nearby properties were damaged
Prevent Further Losses
Usually, policyholders tend to come in immediately and start repairing the damages done, such as repairing windows and lights to make it a safe space for visitors to come. You must wait until the insurance company has seen the damage before making any permanent repairs.
Get Help from an Insurance Attorney Who Specializes In Commercial Vandalism and Theft
Getting an expert insurance attorney who is trained to handle theft and vandalism claims is the best person to contact to make sure you negotiate a fair payout for your losses. While it is entirely possible to make the insurance claims alone, it is not the recommended method because commercial theft and vandalism claims require knowledge of in-depth insurance policies and property repairs. You may miss out on gaining maximum benefits from the insurance claim by doing it alone.
If you have been a victim of commercial vandalism and theft and require the expert assistance of a trained lawyer to help, EJD Law Group is just the place. Contact them today and hire a representative today.