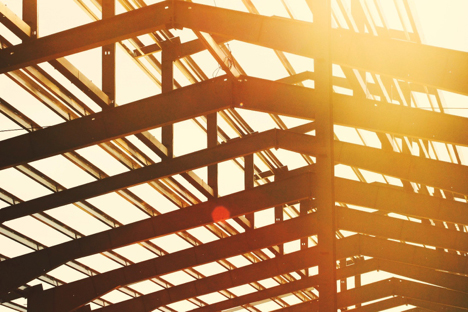 A construction defect like poor workmanship, incorrectly designed materials, and non-compliance with construction codes can cost you thousands of dollars. Not only is money at stake, but the well-being and safety of everyone working or living in the building in which a construction defect has occurred are all at risk. Not to mention the stress that comes with it.
A construction defect is a wide term that encompasses anything that can be considered a defect, like a defect in the architectural design, poor planning, improper inspection, or any other factors that could account for a job that is anything but well done.
If a construction defect has occurred on your residential or commercial property, you've got every right to go to the court and be compensated for the loss you'll now have to bear. This is where a construction defect lawyer can help you.
If you've never been in a situation where you needed a construction defect lawyer, you may not know how to hire one. Fret not; that's what we're here to help you with.
Lawyer Should Specialize in Construction Law
Construction law is extremely complicated, and not all lawyers can take up cases that involve construction defects. Before you hire any lawyer, make sure you enquire about their area of expertise. You should only hire a lawyer who has specialized in construction law, knows the construction law through and through, and has got sufficient experience in the field.
Lawyer Should Be Up-to-Date
The regulations may change every now and then, and it's critically important that you hire a lawyer who's up-to-date with the latest construction law. If the construction defect lawyer isn't up-to-date, you may end up losing the case and your only chance at compensation.
Reputation
It's very important that you do your research well and gather information about the clients the lawyer has represented in the past. The lawyer you're planning to hire must have a good portfolio and track record and must have the reputation of being good at their job. Since construction defects can cost you thousands of dollars, you shouldn't settle for a lawyer who doesn't have a strong profile.
Communication
If a lawyer isn't willing to listen to you, they aren't really worth it. You should work with a lawyer with who you feel comfortable talking to. Your communication with the lawyer is the binding key when you're going to the court together. If the construction defect lawyer is poor at making an open, honest, and two-way conversation, it's best you don't proceed with them.
Honest and Practical
If a construction defect lawyer isn't honest with you about the severity of the situation and makes impractical commitments and promises, know that your case isn't in the right hands. A good lawyer is one who is honest with their clients, gives them a clear picture of the situation, and offers practical solutions.
Choosing the right construction defect lawyer is the single most challenging step when you're claiming construction defect compensation in court. Once you're past this step, you can trust your lawyer to take care of everything.