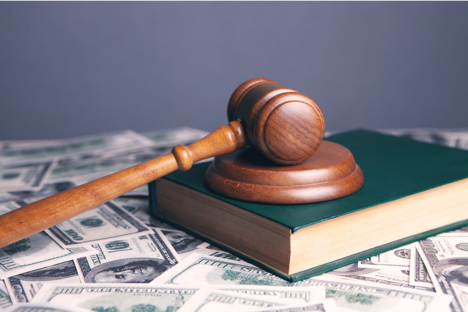 Personal injury laws apply in cases where someone acts negligently and causes injury to the victim. Car accidents, medical malpractice, and slip and fall incidents are just a few examples of the types of cases that can occur.
If you're wondering whether the personal injury law applies to your case or not, here are some types of injuries the law includes.
Auto Accidents
Auto accidents injure millions of people each year, sometimes fatally. You might be legally allowed financial compensation for your financial loss and personal injury if you were injured in a motor vehicle accident as a driver, a passenger, or a pedestrian.
An expert auto accident lawyer will protect your rights throughout the legal process.
Dog Bites
If the dog who bit you has an owner, the injured dog bite victim has the right to seek fair payment for your injuries from the dog owner.
A dog bite lawyer can help you throughout and help you get fair compensation.
Slip and Fall Accidents
Another common cause of personal injuries is slip and fall accidents, particularly among the elderly.
Falls typically occur due to another party's negligence. If you've been hurt due to someone else's negligence, from broken railings to wet floors, you're entitled to be compensated.
Construction Accidents
Even after taking all the necessary precautions, a construction worker can get into an accident, resulting in a severe injury while on the job.
Unsafe conditions on a construction site may entitle an injured worker to get compensation from the construction company where they are employed and possibly other parties.
A construction accident lawyer is an important person who can help you and your family protect all of your legal rights.
Dangerous Property Conditions
If you've been hurt because of a dangerous condition on the ground or inside a building, you can file a personal injury lawsuit. It's important to remember to take pictures of the property's condition as soon as possible so that it can help you with your case. These photographs are quite often the most crucial evidence in determining the property owner's liability for your injuries.
Wrongful Death
It's never easy to lose a loved one, mainly when the circumstances surrounding their death were caused by negligence.
After the tragic loss of a loved one, a wrongful death lawyer can be a great source of help for you and your grief-stricken family. Your lawyer will think straight and concentrate on the law to create the most robust case possible without a personal relationship with your case.
Final Thoughts
Individuals who have been injured in accidents can seek financial compensation from a personal injury lawyer. These funds are frequently required to cover medical expenses, make up for lost wages, and compensate victims of injuries.
A case that appears simple in the beginning may become more complex over time. Hiring an expert personal injury lawyer in these situations would prove to be a great decision.
The EJD Law Group is committed to defending the legal rights of people who have experienced injuries or trauma due to others' negligence. For professional assistance, please contact us right away!